WYHK 2013 Annual Concert Jazz Band
WYHK Jazz Band was founded in Nov 2012, in order to add a new element into Wah Yan music, as well as to promote jazz music in Wah Yan. Currently, the band is made up of F.4 students. The band is now recruiting more membvers, especially from the junior forms to participate and perform in the band, in order to maintain the size of the band as the seniors leave.
Date of Annual Concert
16th May, 2013
language
bilingual - English, 廣東話
Embed Code:
This video is released under the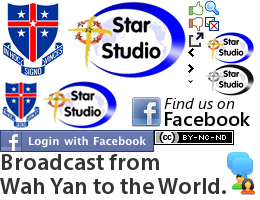 license.
MPEG-4 [H.264/AVC] (.mp4, 640 X 480)