School Hall Redevelopment Raffle Ticket Result 2013
Draw results of raffle ticket

For all participants please check the draw results in the attachment below.

Winners are requested to register their tickets by Telephone No. 25722251 during office hours on or before 3rd December 2013. Registered winners will be contacted by the College for prize redemption. Winners must present the original winning ticket to Wah Yan College, Hong Kong at 281 Queen's Road East, Wanchai, Hong Kong on or before 23rd December 2013. Late redemption will be forfeited. All prizes are not redeemable for cash.

Date of Event
25th October, 2013
Embed Code:
This video is released under the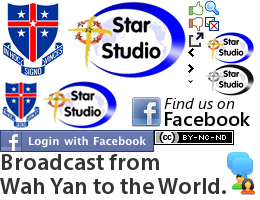 license.
MPEG-4 [H.264/AVC] (.mp4, 640 X 360)
MPEG-4 [H.264/AVC] (.mp4, 1280 X 720)