今日,我們好榮幸請到我們學校新來的體育科老師 陳展雲老師 來同我們做個訪問。

Comments (3):
Make a comment
Hi Samuel,

Thanks for your comments first of all.

It is the first episode of the series. Please stay tuned!

Best Regards,
Howard
but next time find a better place for interview
too much ambient noise...
Good job~
Make some more similar show
Can even make it into a series
Embed Code:
This video is released under the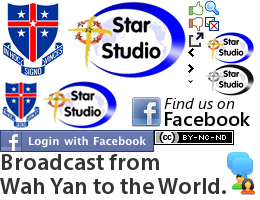 license.
Windows Media Video [VC-1] (.wmv, 640 X 480)
MPEG-4 [H.264/AVC] (.mp4, 640 X 480)